2018-2019 Teacher Training Contributors
Our 2018-2019 200 Hour Teacher Training will be lead by STUDIO B POWER YOGA founder and teacher Brittany Holtz. Brittany is an Experienced Registered Yoga Teacher (ERYT) and has led 4 previous teacher trainings. She is excited to introduce a new, more collaborative style of teacher training this year. Brittany has invited some of her favorite teachers from around the country to contribute to the training. These teachers will share their uniques styles of teaching and expertise, offering a diverse perspective for teacher trainees to learn from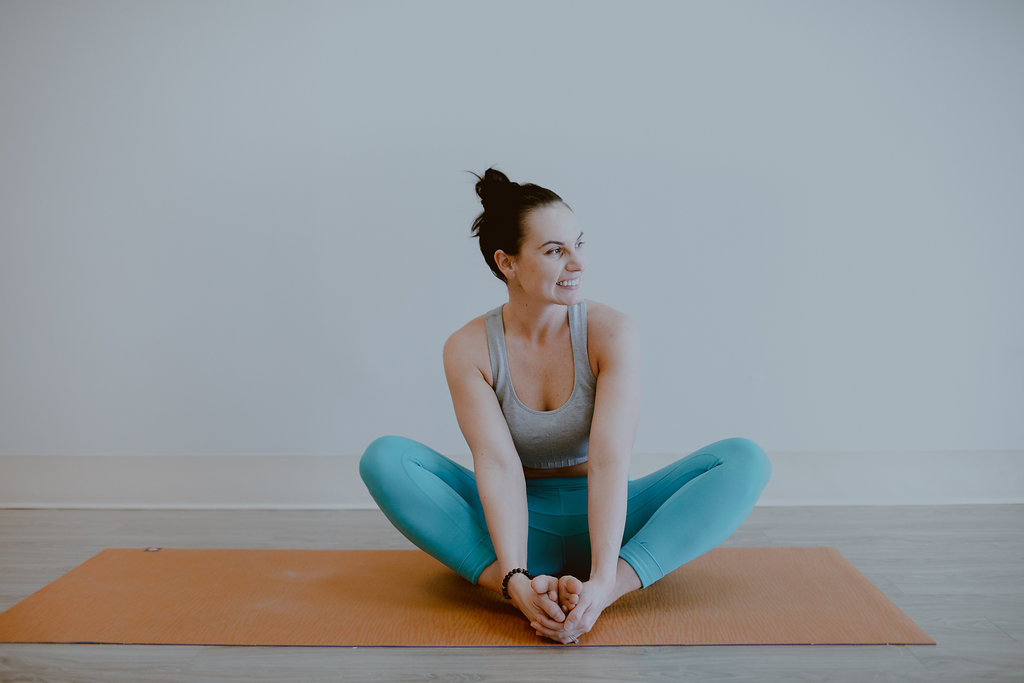 Brittany Holtz is the Founder of STUDIO B POWER YOGA and the Lead Teacher of SBU's 200 Hour Teacher Training. Brittany discovered yoga during a time where she felt "stuck". She credits yoga with "waking her up" and teaching her how to live life on purpose. Her yoga practice inspired her to leave a stressful, unfulfilling job and do something she's always wanted to do - open her own business. Her favorite part of leading teacher training is teaching students to find their voice and their power. She also loves learning about anatomoy and movement, going upside and exploring with creative sequencing.
Megan was introduced to power yoga during her studies at Lebanon Valley College. She was immediately hooked and loved the benefits it gave her both physically and mentally. She has completed both a 50 hour and 200 hour teacher training through STUDIO B UNIVERSITY. She calls herself a lifetime learner and loves collaborating with others to enhance her own teaching and her connection to the yoga community. Megan teaches yoga and has taken on the role of studio manager at all three STUDIO B locations. She has also led yoga clubs internationally. She recently returned from teaching English in Bulgaria. She works to combine her love of high school education with her love of yoga and mindfulness.
In addition to being a National Ayurvedic Medical Association (NAMA) certified practitioner, a certified yoga teacher and TED speaker, Kerry is the only Ayurveda Practitioner attached to the Consortium, with her home practice at the University of Pittsburgh's Center for Integrative Medicine. She will be leading an Intro to Ayurveda workshop early in our teacher training and will return in one of the later weeks for a full weekend of Ayurveda instruction. Kerry credits Ayurveda (known as yoga's "sister science") with helping to increase her vitality, energy and overall wellbeing. She has made it her mission to share this ancient practice with the world.
Patrick OConnell is coming back for a special weekend with our Teacher Trainees. For those of you who don't know, Pat was the former owner of Yoga on Chocolate and led all of the previous 200 hour trainings. He will be sharing his love for meditation, pranayama work and yogic philosophy. Pat is an Experienced Registered Yoga Teacher with thousands of hours of teaching experience and multiple 200 and 300 hour trainings under his belt. He is also a certified Baptiste instructor and has recently completed an extensive Ayurveda Teacher Training at Kripalu.
Amber Ackerley has a Bachelor of Arts in Psychology from Millersville University. In March 2015, she completed the Yoga on Chocolate 200-hour Teacher Training Program and is an expert 200-hour registered yoga teacher (ERYT200) through Yoga Alliance. In 2017 she completed her 300 hour training with Create Karma in Lancaster, PA. Amber also received a certification through Childlight Yoga to teach Baby & Toddler Yoga as well as her Reiki Level 1, 2 & Master certifications through Alta View Wellness Center. Amber will be teaching us about Chakras, Reiki and energy work.
Sheri is a Brooklyn native with a passion for all things movement and music. She teaches yoga in NYC at Laughing Lotus and travels nationwide & internationally for workshops, performances, festivals, conferences, and teacher trainings. She's worked all over the US, Korea, Vietnam, Germany, England, Holland, England, Belize, and Mexico! We are so lucky to have her contribute to our teacher training!
Jen, also known as "Peanut Butter Runner," is a personal trainer, yoga teacher, marketing and social media freelancer, blogger and published author. In September 2011 she left a six-year career in marketing and advertising (read the story) to pursue fitness, yoga and writing as her full-time work. A new mom, Jen is currently taking time away from teaching yoga classes and focusing on yoga teacher trainings, workshops and retreats. Jen will be spending an entire weekend with us focusing on topics such as: Assisting, Finding Your Teaching Voice, Sequencing and Teaching to Music.