Below is information about upcoming events and workshops at S T U D I O B. If you are interested in learning more about upcoming events or providing a workshop at the studio, contact Brittany at 717.991.3921 or info@studiobpoweryoga.com
Special Events @ studio b…
June 4, 6-8:30p; July 2, 6-8:30p; August 6, 5:45-8:15p; September 3, 5:30-8p
STUDIO B and Cocoa Kayaks of Hershey have partnered to bring you a super fun outdoor package! Join us for land-based yoga and easy recreational kayaking along the sparkling waters of the gentle Swatara Creek.

We will begin with outdoor yoga designed to bring awareness to your body and breath, then proceed into the water on a relaxing, guided float down the Swatara Creek for 2.5 miles. Finish the experience with a floating meditation. Your yogi guide will also join you on the kayak portion.

Enjoy a total mind, body, and soul connection to nature. No experience necessary. Please bring: your mat, water. Included: kayak, paddle, life jacket, waterproof container, shuttle, instruction and kayak guide.
Cost: $45.00 per person Online booking available: cocoakayak.com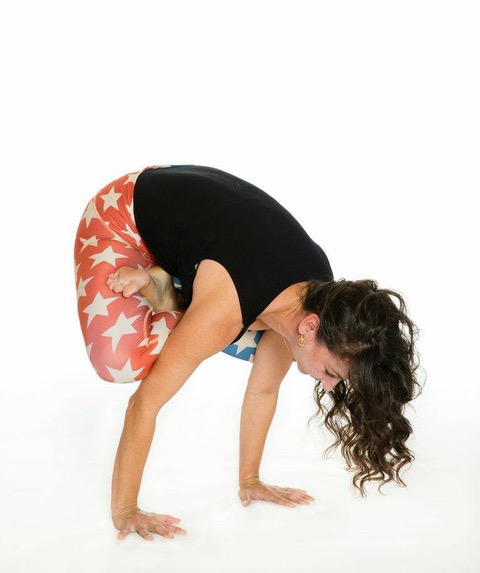 Saturday September 28 | 11am-1pm
Lotus FLY was created so students could safely work on their inversion and arm balance practice within the FLOW. It is a class designed to break down inversions such as handstand and forearm stand so they can be integrated into your practice. We also work on arm balances and transitions. Finding the lightness in these shapes. The steps get broken down so that you may practice and strengthen your inversion practice. For students who are at many levels, you just have to bring your longing to be free. Expect to be challenged and to laugh a lot!
Cost: $49
Big Juicy Live Blues Flow
Friday, September 27 | 6-7:30pm @ Hershey
For the last six plus years Sheri Celentano and Johnny Holleran have joined forces to create a dynamic, spiritual experience of yoga and music. This project has been across the States, and has served yoga centers, music and yoga festivals as well as the youth of NYC at the Rubin Museum. From Bonnaroo Festival, Canadian Yoga Festivals, German Yoga Conferences and the cliffs of Ireland, we bring you music and yoga together to lead you back into yourSELF ! Allow us to transport you into a world of movement , sound and depth.
Sheri brings her Brooklyn Sass, Lotus Flow Soul and deep sense of compassion, discipline and nurturing, while Johnny, coming from the West Coast of Ireland brings masterful guitar playing, deep soulful singing and solid earth energy. The combo will be memorable.
Cost: $35
PROJECT Y.E.S.
Yoga, Empowerment & Self-Esteem for Teenage Girls
Wednesdays 7:00-8:15pm @ Harrisburg Studio, July 10 - August14
Project Y.E.S. is a 6-week program designed for teenage girls, 12-16 years old.

Led by an Experienced Registered Yoga Teacher (E-RYT) & a Licensed Clinical Social Worker (LCSW), this series tackles anxiety, fear, self-care, body image & goal setting in a safe and supportive environment.
Through exercise, meditation/mindfulness, and therapeutic group discussion, participants will learn methods for coping with fear and anxiety, tools for setting and achieving goals, tips for self care and skills to improve communication with themselves and others.
Cost: $175 Early Bird Special (Regularly $199.00, Expires 2/2)
October 11 - October 13 (25 Hours)
FRI 4-8P; SAT & SUN 8-5P
Prerequisites: Minimum 200hr Certification from any registered 200hr School of Yoga
This 25hr Lotus Flow™ Immersion is designed for Certified yoga teachers ready to dive deep into the unique Lotus Flow™ tool box for inspired teaching. Lotus Flow™ threads powerful yogic philosophy through bold sequencing, devotional singing and ecstatic community connection.
Steeped in the lineage of innovation and transformation, we share timeless practices in a fresh and liberated way. With this training you will learn the structure of Lotus Flow and how to sequence thoughtfully and creatively. Transform your practice, ignite your teaching and connect more truly to the teacher within.
***Bridge to Lotus Flow TM 25hr is a prerequisite to the Lotus Flow Super Sequencing 50hr Program.
Future Dates TBD
Interested in learning the basics of yoga? Here's your opportunity! In this popular series, the instructor will break down various poses, teaching you proper alignment and helpful modifications to suit YOUR body. In addition, you'll learn how to connect your breath with each movement, helping you to flow from one pose to the next. All levels can benefit from a beginner's series!
Cost: $75 Early Bird Special Through April 1 or $99 after | Click here to sign up
Recurring Events @ Studio b…
Join us at our Yoga on Chocolate location on the 2nd Sunday of every month for a restorative yoga class and live music.
Restorative yoga poses require no muscular exertion; each pose is held for several minutes and deeply supported by props – blankets, bolsters, and blocks. It is a great opportunity to disconnect from the business of every day life. Students leave feeling nourished, well rested and refreshed; with a new cultivated awareness and clarity. No yoga or meditation experience is needed and all levels are welcome.
Each month, this class features live music from both local and traveling musicians.
Cost: $15
3-4:30pm @ Hershey Studio
Spring Equinox, Sun March 24
Summer Solstice, Sun June 23
Autumn Equinox, Sun September 22
Winter Solstice, Sun December 22
Help us celebrate the change of seasons by doing 108 Sun Salutations. This is a great way to get rid of what's no longer serving you from the past season and make space for new opportunities in the new season ahead. These classes are led by Amber Ackerly and our teachers in training.
Regular Class Rates Apply. Please Register on our home schedule.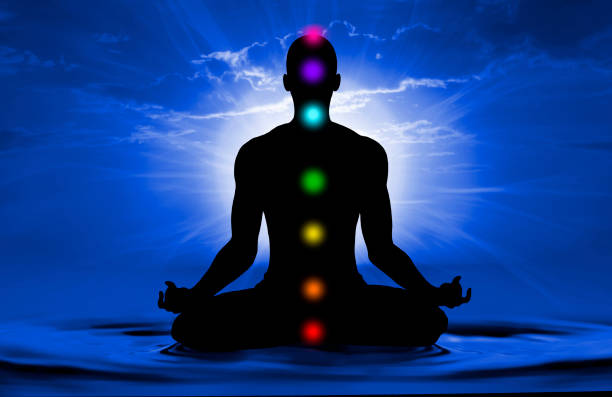 Sunday March 24, 1-2:30pm @ Hershey Studio
Sunday June 23, 1-2:30pm @ Hershey Studio
Sunday September 22, 1-2:30pm @ Hershey Studio
Sunday December 22, 1-2:30pm @ Hershey Studio
Before each 108 class, we will offer a chakra workshop led by Amber Ackerly. In this workshop, learn about energy through the practice of shaking & Reiki. Gain knowledge about the chakras and find ways to better understand your energetic body.
Cost: $30
Sunday, October 14, 1-2:30pm @ Hershey Studio
Babywearing yoga unites parent and child through the use of a carrier allowing them to experience a yoga class together. The class will guide parents through breathing exercises to help reduce stress and tension in the body, yoga poses that support the muscles of babywearing and pelvic floor health, and guided meditation that encourages mindful parenting and emotional parent/child connection. Students are encouraged to practice with special attention to their physical ability (specifically post-partum moms) and their child's developmental needs (holding head when necessary, etc).
Class will be tailored to pre-walkers but is open to children up to 2 years old. Children do not have to remain in the carrier for the entire class; however, they should be comfortable being worn in the carrier. Parents should wear their child in a carrier and bring a mat, bottle of water, and any feeding/changing materials needed during class. A small blanket for the baby is suggested for lying on the mat. Parents are encouraged to feed, change, and take a break with their child as needed during class time.

Carrier suggestions: parents should be able to lift both hands over head with baby in carrier to be comfortable in this class; children should be worn in a safe position with open airwary in a damage-free carrier. Refer to https://babywearinginternational.org/what-is-babywearing/safety/ for additional information.
Cost: $18